TRAVEL + LEISURE
A JOURNEY THROUGH JAVA WITH AMAN
A new way to travel by train.
12.08.2021
BY HANUM FAUZIA
PT Kereta Api Pariwisata offers a new experience of traveling by luxury train. From city to sanctuary, with a new Aman journey, you will take to the cultural heartland of Indonesia. Your first journey steps from the capital of Jakarta buzzes with modern dynamism while elsewhere. While waiting for your departure, you will receive a warm Javanese welcome into the station's exclusive lounge.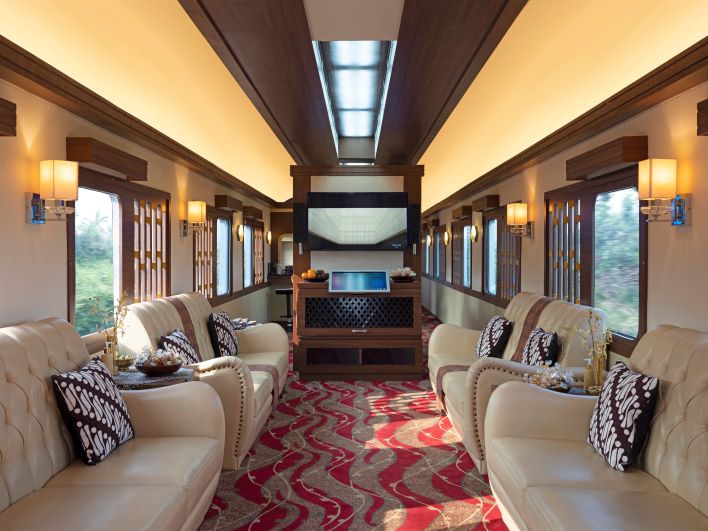 The Amanjiwo's trip called 'Peaceful Soul' will bring you on a panoramic seven-hour journey through Central Java, where temples turn to tree-lined hillsides and striking mountain landscapes, with a new story appearing around every corner. The serenity, privacy, and beauty of its setting up to comfort your long trip. The landscape of Java is studded with ancient treasures engulfed by pea-green paddy fields and mountain peaks, accompanied by pristine white beaches.

Travel in style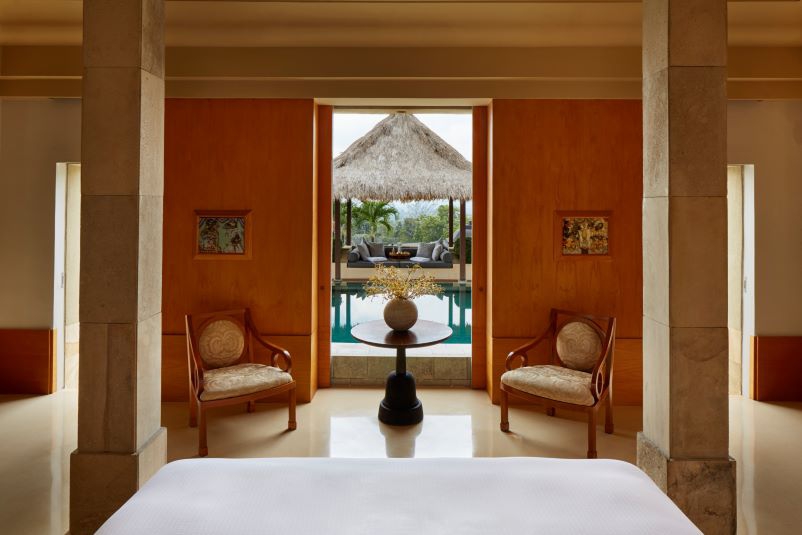 An exquisite Aman breakfast and lunch served on board, surrounded by the opulence of one's private carriage. Learn along the way, accompanied by Amanjiwo's resident anthropologist, Patrick Vanhoebrouck, who shares the region's historical and cultural highlights. Sip on a crisp glass of champagne with afternoon tea before reaching Yogyakarta Tugu Station feeling refreshed, where a 60-minute private transfer to Amanjiwo awaits.

Resort with the landscape of splendor the great one of Mount Merapi
Perfectly placed for further exploration of the region, the Ed Tuttle-designed resort offers panoramic views of the Kedu Plain and Mount Merapi on the horizon. Reclaimed from the jungle in the 19th century, Amanjiwo's 31 Borobudur-inspired suites lie in two perfect crescents below the central rotunda – most with individual swimming pools opening onto private, tranquil gardens.
The resort's restaurant, bar, and terraces foster serenity, overlooking a ring of volcanoes, while stone steps descend in tiers to a magnificent swimming pool. Dedicated to holistic wellness, Amanjiwo offers a spa menu informed by traditional Javanese healing. At the same time, a fully equipped gym suite, tennis court, and private yoga sessions help guests find peace from within.

Full of luxury, private, and memorable vacation
With two nights to experience this inspiring location, guests can fully immerse themselves in Amanjiwo's sacred roots, continuing their journey through Java. Just two kilometers away, the temple of Borobudur – a 9th-century marvel with 504 life-size Buddha statues – reveals ancient secrets while trekking through the lush surrounding landscapes to local villages unearths an entirely new way of life.
Throughout their time at Amanjiwo, each guest will receive daily breakfast and one special Amanjiwo experience. Choose from the number of experiences, including a traditional degustation dinner served in the grand colonial restaurant, a private Aman picnic on the banks of the Progo river, or enjoy sunset martinis overlooking dramatic vistas of the Menorah Hills – an idyllic opportunity to reconnect with loved ones in this magical place. On the final morning, wake early, taking in sunrise colors before departing, cherishing memories of an exceptional Aman journey.
The wait is over
The Journey Through Java is available from 24 - 26 September, 16 - 18 October, 13 - 15 November, and 25 - 27 December, with further dates for 2022 yet to come. Also, for a minimum of eight guests, the journey is available on a private charter basis, allowing groups of friends or family to travel to Amanjiwo in the safety and security of their own private carriage.
The journey includes a luxury one-way train journey from Jakarta, Gambir to Yogyakarta, Tugu Station, including breakfast, lunch, afternoon tea, and alcoholic beverages alongside a two-night stay at Amanjiwo with daily breakfast and a private breakfast transfer, and one experience included.
#THE S MEDIA
#Media Milenial
#luxury train
#aman jiwo
#central java