TRAVEL + LEISURE
WELCOME BACK TO THE TOURISM OF INDONESIA!
See what Archipelago did to open tourism in Indonesia.
05.12.2021
BY JORDI HILDIANTO
The COVID-19 pandemic had a significant impact on tourism in Indonesia, where many among the population depend on the tourism sector for their livelihoods.
For more than eighteen months now, we have mainly suffered and were unable to share their world-famous hospitality and the magnificence of their island with local and international tourists alike. Bali, as a gateway to Indonesia, was also adversely affected.
But today, there is a light at the end of the tunnel. PPKM restrictions are winding down, and with the current implementations of more flexibility for traveling within Indonesia, tourism is starting to bounce back.
View this post on Instagram
In order to support a speedy recovery for the industry, Archipelago International, Bali, and Gili Trawangan hotels and villas have launched the "Bali and Gili Trawangan Missed You" campaign during which guests who stay for at least two nights will be rewarded with free bonus nights.
"It's been too long for most people since they've been able to enjoy Bali and the Gilis sun, fun, and people. We know, many are already toying with the idea of taking a long-overdue-mini-vacation, hence, we invite them to enjoy a free night on us," Norbert Vas, VP Business Development and Marketing said.

The "Bali and Gili Trawangan Missed You" Promotion will be available in 15 Archipelago-managed Bali hotels — ranging from the ultra-luxurious Anapuri and Royal Kamuela Villas to the proverbial "party Central" ASTON Canggu and ASTON Sunset Beach Resort - Gili Trawangan, as well as Indonesia's most-beloved budget hotels under the favehotel and Hotel NEO labels.

Expanding to Kertajati International Airport
Indonesia had its second-largest airport on the west side of this country ready before the COVID-19 pandemic. It is none other than the Kertajati Airport, which celebrated its grand opening two years ago.

The new airport serves the greater Bandung and Cirebon metropolitan areas. It will be the major port of departure for Indonesian Muslim pilgrims on their way to Saudi Arabia, as well as a much-needed buffer to help ease air traffic at Jakarta's Soekarno-Hatta International Airport.
To welcome both leisure and business travelers, Archipelago is expanding its presence in West Java with the signing of a 3-star boutique ASTON Inn hotel in Majalengka. It is conveniently located next to West Jawa's new Kertajati International airport.
The new ASTON Inn will open in mid-2024 and feature 141 modern ArchSmart rooms and suites equipped with Google Nest voice control functionality, as well as Archipelago's ArchTV technology, enabling literally unlimited content and Chromecast functionality.
Several meeting rooms are conceptualized with comfort and productivity in mind, and a ballroom will serve as the region's primary hub for social and corporate happenings.
A lively all-day dining restaurant and coffee shop, as well as a recreational area with a swimming pool, spa, and gym, will round off the hotels' offering. These amenities will make the hotel an attractive option for mid-week business travelers, weekend leisure guests, conference organizers, and pilgrims from all over the country as a group meeting point and stopover before connecting to flights destined for Makkah and Madinah, where Archipelago also has several five and four-star hotel projects underway.
Calling for action against child exploitation
Archipelago is doing a significant expansion to again celebrate the friendliness of Indonesian tourism. However, it has still not neglected its corporate social responsibility. As one of Southeast Asia's largest privately-owned and independent hotel management groups, Archipelago also steps up efforts to create awareness of a pressing issue and takes additional action against the exploitation of children.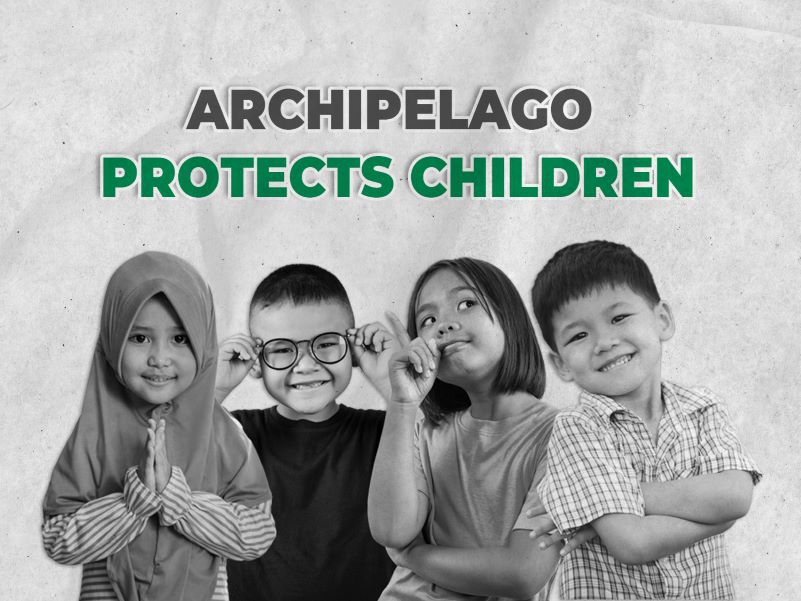 In partnership with BenikBaik.com and ECPAT Indonesia, the hotel operator gives anybody who books a room through one of its many websites the option to make a small monetary donation that goes directly to ECPAT Indonesia and helps with their efforts to end child exploitation.
"We joined The Code organization by implementing their six criteria used across the industry to combat the exploitation of children in travel and tourism," said John Flood, President and CEO of Archipelago International.
"We vowed that this was just the beginning, and today, I am very proud to announce that our guests can be part of the movement with a small, optional donation whenever they decide to book a room directly through one of our websites.
"I want to thank our partners and guests for making a difference, and assure you that Archipelago will stay committed to fighting child exploitation."
As an industry leader, Archipelago receives at least 100.000 direct bookings from its websites every month. The websites include archipelagointernational.com, eight brands, and more than 150 individual hotel pre-defined amounts as an add-on before they complete their booking transaction.
The donation goes through BenihBaik.com (the donation platform) to ECPAT Indonesia, which uses the funds for its mission to end child exploitation.
Hopefully, Archipelago's commitment to helping fight child exploitation in Indonesia and its action will inspire others to come on board and see more travel and tourism businesses get involved.
#THE S MEDIA
#Media Milenial
#archipelago international
#aston in hotel majalengka