ART + CULTURE
MORE FILMS TO WATCH THIS JANUARY ON DISNEY+ HOTSTAR
Spend your new year with family, friends, and Disney+ Hotstar newest releases.
10.01.2022
BY MAXWELL SOETOMO
Unless you've been living under a rock, chances are you know or at least have heard of Disney+. It's a membership movie on-demand streaming service that mainly streams films and television programs produced by The Walt Disney Studios and Television, with specialized content hubs for Disney, Pixar, Marvel, Star Wars, National Geographic, and, in some regions, Star.
On November 12, 2019, Disney+ was introduced in the U.S., Canada, and the Netherlands. As of October 2, 2021, the service had 118.1 million global subscriptions. By the conclusion of the first day of service, Disney+ had ten million subscribers.
The service soon spread to a number of other countries, including Indonesia. Instead of a new platform, customers were treated to a rebranding of the Hotstar streaming service as Disney+ Hotstar. The platform, which came to Indonesia in September 2020, was originally from India and.
Hollywood blockbusters, as well as exclusive Disney+ Originals movies and programs, and more from global famous story writers are all available in Disney+ Hotstar — plus a collection of many renowned Indonesian films.
Here are some of the most recommended Disney+ movies that you can enjoy this January.
Diary of a Wimpy Kid: Dog Days
Although a new Diary of the Wimpy Kid film was released last month, the old ones, acquired as part of Disney's ownership of Fox, are still available on the service. This features the third installment, which follows the titular Wimpy Kid through a series of misfortunes over the course of a lengthy summer. It is scheduled to be released on January 7, 2022.
Assembled: The Making of Hawkeye
Marvel Studios' Assembled is an all-encompassing series of documentaries on Disney+ that chronicles the creation and release of Marvel Studios' new shows and films.
In this series, a fun adventure involving two generations of Hawkeyes: Clint Barton (Jeremy Renner) and his accidental apprentice Kate Bishop (Hailee Steinfeld) rounded out a year of Marvel TV series. The latest installment allows you to see how everything came together behind the scenes. The series will be available on January 19, 2022.
The Sandlot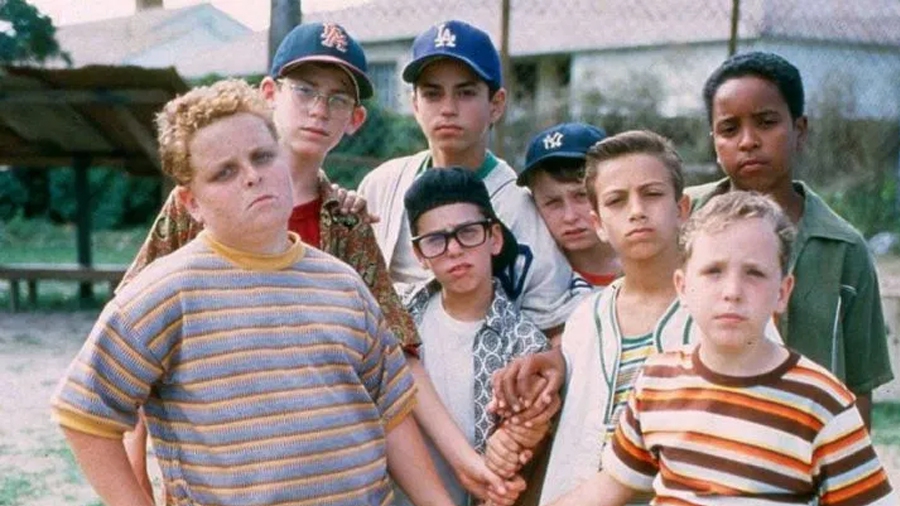 If sports comedy enthusiasts want to keep the party going, you may want to add this classic 1993 film about an underdog Little League team to the mix. The Sandlot (also known as The Sandlot Kids) was co-written, directed, and narrated by David Mickey Evans.
"The Sandlot" is a 1993 American coming-of-age sports comedy movie, which tells a story about a group of youthful baseball players during the summer of 1962. Even if you've never seen it, thanks to T-shirts and last year's unstoppable viral hit, "90s Kids," you've almost certainly heard it. They will release the movie on January 7, 2022
Marvel's Eternals
This film stars Gemma Chan, Angelina Jolie, Richard Madden, and others as super-powered eternal guardians of the Earth who confront their greatest struggle in ages, based on the bizarre, cosmically sized Jack Kirby comic "Eternals".
After thousands of years in hiding, the Eternals, an immortal alien race, emerge to save Earth from their ancient counterparts, the Deviants. The cinematography is beautiful to look at, so don't forget to watch it when it's released on January 12, 2022.
The Ice Age Adventures of Buck Wild
The hugely successful global franchise, Ice Age, continues their characters' amusing adventures causing more prehistoric havoc in this sequel. Crash and Eddie, two thrill-seeking possum brothers, went to find a place of their own, but they soon found themselves caught beneath the ice in an enormous cave inhabited by dinosaurs.
Fortunately, the adventure-loving weasel Buck Wild comes to their aid, and with the help of a few new friends, they set out to protect the Lost World from the dinosaur hordes. You can finally see them on January 28, 2022.
#THE S MEDIA
#Media Milenial
#Disney+
#Hotstar
#Films
#Diary of a Wimpy Kid: Dog Days
#Assembled: The Making of Hawkeye
#The Sandlot
#Marvel's Eternals
#The Ice Age Adventures of Buck Wild